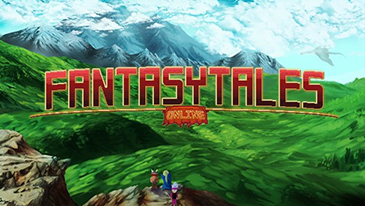 Fantasy tales online is a free-to-play, retro MMORPG featuring puzzles, a rich crafting system and randomly generated dungeons. Developed by Cold Tea Studio, the game is current available to play for free in Early Access — although, those looking for a little more can invest in the game's Frontier Pack for twenty bucks.

Even in Early Access, the game already boasts over 50 hour of content. All the core mechanics of the game are in place, including classes with unique builds, an item system, quests, guilds, and a party system. So Join your local player town, collect blocks to place in your home, band with friends and upgrade your home to a guild house as the base of your operations.

During the Early Access state, the developers plan to work with the players to implement all the following changes and additions.

New boss fights requiring players to strategize to tackle large obstacles.

Continue to raise our level cap by adding new zones, quests and unique items.

New puzzle elements and dungeon mechanics.

Randomly generated dungeons featuring unique monsters, bosses, traps and more…

Elaborate expedition quest chains such as sieging instanced towns.

Extended the crafting system recipes to allow crafting top tier items.

Build Your Character, Home, and Unleash Your Powers.
Additional Information
Title
Fantasy Tales Online
Screenshots
Free