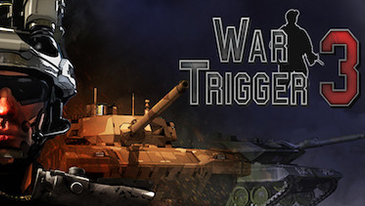 Blasting out of Rocketeer Games is War Trigger 3 (formerly Red Crucible: Firestorm) a free-to-play MMO shooter that pulls players into intense online matches featuring infantry, vehicle and air combat across massive maps.

Equipped with gear taken straight from modern military forces, Red Crucible: Firestorm will give players to choose their preferred fighting style from the Assault, Sniper, Support, and Demolitions classes. These weapons can be significantly upgraded as players gain experience, giving them a stronger edge over their opponents on the battlefield, especially when maps can support up to 24 players at a time.

War Trigger 3 also prominently features modern war machines in the form of tanks, helicopters, artillery platforms, anti-air vehicles, and more. These vehicles are essential for either getting quickly across the map or bringing heavy firepower down on the enemy.

Players can either play by themselves or they can join online clans to build a stronger, more effective fighting force in War Trigger 3. Teams like this can make all the difference in the wide variety of modes available in War Trigger 3, such as Survivor, Team Deathmatch, Conquer, Team Deathmatch Armored, and more.

War Trigger 3 offers much for the MMO shooter genre and will bring the pulse-pounding combat right to the player.
Additional Information
Release Date
December 23, 2015
Screenshots
Free