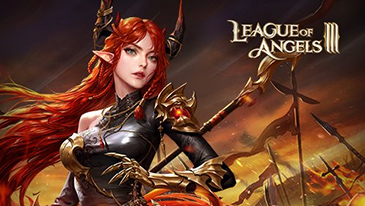 League of Angels III is a free-to-play turn-based strategy browser game developed and published by GTArcade Entertainment, Inc. The game builds on the previous two installments, adding new features, but keeping to the same theme — build an army of lady-angels and fight other armies, big bosses, and even other players.

One of the main features of the game is the Hero League, an-all new PvP event that allows players to compete for special titles and rewards. This league is open to players level 40 and above with a Battle Rating of over 50,000. Another feature is the Conquest mode, which allows players to fight dragons and (potentially) walk away with their treasure.

LoA III offers three modes: Realm, Arena, and Trial. Realm provides players with a way to work around obstacles in hero awakening, arma reinforcement and evolution, and mores. Arena is, obviously, for all your bloody PvP lust. Trial is for those who need to gain XP.

When playing LoA III, players will build their army out of a selection of heroes — each with unique abilities divided into four classes: Defense, Attack, Healing, and Support. Of course, there are plenty of weapons and gear to collect and arm the heroes with as well.

Effectively, if turn-based games with angel armies and shiny gear is your jam, then you'll want to grab League of Angels III.
Additional Information
Publisher
GTArcade Entertainment
Developer
GTArcade Entertainment
Release Date
August 14, 2018
Free