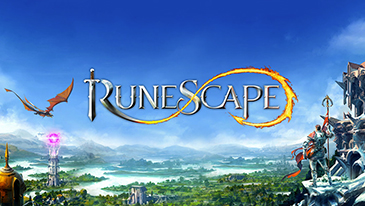 Runescape, is a popular free to play 3D browser based fantasy MMORPG boasting a huge player base and a massive world with 15 years of content. Developed by Jagex, the game does not require players to choose a specific class. Subsequently, you are not limited in terms of what kind of hero you want to play. The browser MMORPG features 26 distinct skills for players to level. Players do not allocate points to upgrade certain skills. Rather, their abilities are enhanced by performing certain actions like mining ore, casting spells of fishing.

The world of Gelinor is divided into various kingdoms, regions and cities. Each regions features different loot, monsters and quests to complete. You explore this vast world via a customizable avatar. The game allows you to interact with other players in various different ways including the in-game chat system, combat and mini-games that are either competitive or collaborative.

Due to the randomized elements in the Runescape's dungeons, gameplay remains engaging rather than repetitive. You can choose to brave the world of Gelinor alone, or collaborate with other players to take down especially challenging bosses. Should you so choose, you can also engage in PvP combat. While it does not follow a linear story, the game contains myriad quests and deep, immersive narrative to keep players engaged.

Released in 2001, the game is consistently updated to add new content, new features and various special events. The third iteration of the game, known as RuneScape 3 (RS3), is an enhanced version of the RuneScape HD update. This major upgrade was launched on Monday July 22nd 2013, bringing even more features such as a new engine, customisable interfaces and new content. But if you're a RuneScape veteran looking for the original version, the Old School RuneScape is still available.
Additional Information
Platform
Windows, Web Browser
Release Date
January 04, 2001
Screenshots
Free