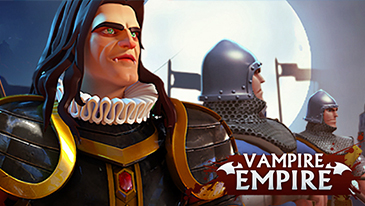 Set loosely in a medieval fantasy world, Game Hollywood's Vampire Empire is a multiplayer strategy game that focuses on the war between vampires and werewolves. The game — published on R2Games platform — draws from a variety of history and lore, combining the world of the legendary vampire Count Dracula with that of other historical and fairytale figures. Join up with friends all over the world using real-time translation to communicate.

The game supports millions of players at once, all competing for the resources required to build the individual empires. For alliances. Defeat your enemies in PvP.

Choose from a variety of terrains to build your kingdom on. Interact with famous characters from history and legend. Become a king and fight in the throne wars to retain your title. As long as you do, you can reward your allies for their support.
Additional Information
Release Date
November 07, 2019
Screenshots
Free