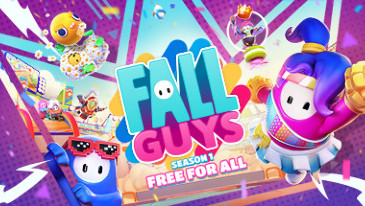 Play the most competitive massively multiplayer party royale game featuring beans ever for free on a variety of platforms. Mediatonic's obstacle course-style game Fall Guys offers players all the excitement of being in a Japanese-style game show – only as a bean and with less chance of severe injury.

Make your way through the obstacle course as quickly as possible while avoiding all the dangers, and everyone else who'd like to take you out and take your spot at the top. Make the run by yourself or work together in teams… until you don't need your friends any more, that is. Run across spinning tubes with holes in them. Dodge big blades and big balls. Break your way through doors.
And do it all in style, with your choice of bean-shaped costumes.

Players can join their friends across several platforms including PlayStation, Xbox, Nintendo Switch, and PC (via the Epic Games Store).

Additional Information
Release Date
August 04, 2020
Screenshots
Free