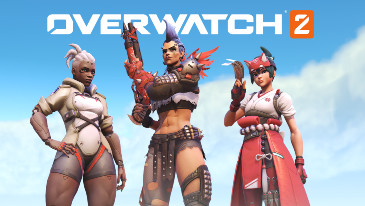 The tale of the hero organization Overwatch continues in Overwatch 2. This new take on the popular team shooter changes up things a little with five-man teams, redefined classes, and new playable characters. With the adjustment to 5v5, players now have more individual impact than in the previous game.

Challenge yourself in all-new modes. Take control of a robot with your team in Push and take it to the enemy base before the enemy can take it from you. Explore all new areas, including iconic real-world cities such as New York, Rome, Monte Carlo, Toronto, and more.

Overwatch 2 features an update schedule that drops new content every nine weeks. It also boasts a regular battle pass – both free and premium. This is where some of the game's characters will be obtained.
Additional Information
Publisher
Activision Blizzard
Developer
Blizzard Entertainment
Release Date
October 04, 2022
Screenshots
Free