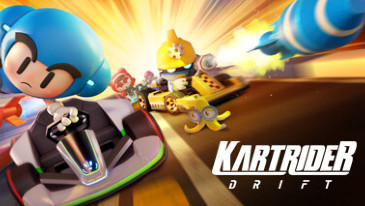 Kartrider: Drift is a free-to-play multiplayer racing game set in the Kartrider franchise. It's the only free-to-play Kartrider game and features customizable karts and characters. The game is cross-platform and has no paywalls or pay-to-win elements, making it the most accessible Kartrider game. It also features both local play and online play, providing players.

Kart Racer also features a Speed Mode and an Item Mode. Speed Mode boasts precise controls, an advanced drifting system, and gameplay that requires a good bit of skill. Item mode allows players to use things like rocket launchers, water bombs, and UFOs to eliminate their opponents.
Additional Information
Publisher
Nexon America Inc.
Developer
Nexon Korea Corporation
Release Date
January 10, 2023
Screenshots
Free