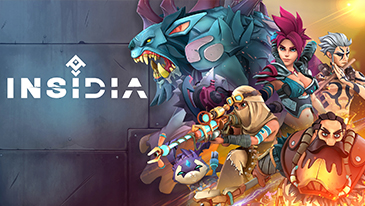 Insidia is a free-to-play tactical, turn-based dueling game developed and published by Bad Seed. Players build a team of four champions and compete against one another in (sort-of) turn-based combat. Unlike other turn-based games, Insidia features simultaneous turns, meaning both players take their turns at the same time and watch them play out. Because of this, players can knock out a match in less than 15 minutes.

The team-building feature allows players to blend their champions' abilities in order to create combos. And while there are four champion types on a team, there is a larger variety to choose from, making each team unique.

As for the maps themselves, the game does not offer simple deathmatches, but requires players to capture and control critical areas of the map while they destroy the opponent base.
Additional Information
Release Date
September 07, 2017
Screenshots
Free