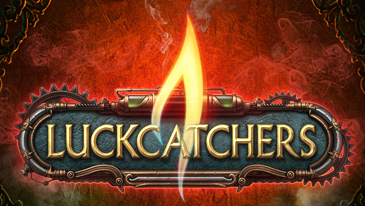 LuckCatchers is a free-to-play sandbox sim based on the novels of fantasy and steam-punk author A. Pehov. Technically, the game would be a prequel to those novels, being set 300 years prior to them. It's a world without rules, open to any choices players make from the start.

In LuckCatchers, players will concentrate on social and economic features — including trade, and of course, war. There are over 30 NPC-ruled cities where players can do a variety of things, as well as a player-based world trade system and a real labor market. Regular game events include lotteries, dragon migrations, and plane races.

LuckCatchers is not a casual game, and does feature PvP. However, new players are protected from it for the first month of playtime. Players can gather resources, craft, build a government, and more. This includes building ships and planes based on your own designs, producing weapons and ammunition, and constructing settlements.

The game is available to play on Steam.
Additional Information
Release Date
June 15, 2016
Screenshots
Free