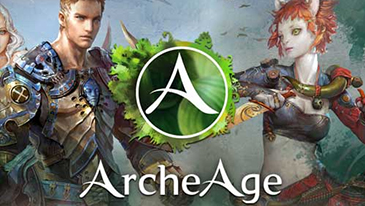 ArcheAge is a free-to-play, hybrid fantasy/sandbox MMORPG brought to you by Trion Worlds. Set in the fantasy world of Erenor, players are sent out on a journey of their own choosing. Players start on one of two continents: Nuia, home of the elves or Harihara, home of the Ferres. After that, the choices are up to the player from where to go, to why, and what actions to perform.

ArcheAge offers four unique races which possess their own innate qualities with an additional ten skill trees that create up to one hundred and twenty class options. By choosing three of the ten basic skill types, players are essentially able to create their own class tailored to their own unique style of gameplay.

Pets can be purchased and trained into mounts or as companions on the battlefield. The crafting system features 21 professions whose actions are performed using labor points. Labor points are gained based on time spent in game (unless you are a premium member) and accumulate over time. There are 7 different levels of mastery for each profession and each level grants a crafting benefit of some sort to the player.

ArcheAge features both PvE and PvP options. PvE choices include the typical dungeons and quests, while PvP offers features such as the Justice System, Arenas, Naval Battles and World PvP. Community options go beyond what is typical for an MMORPG, and while guilds are a part of the community, there are also factions and families. Land ownership plays a great deal into the gameplay of ArcheAge with individual players and guilds vying for land any time a new zone is added into the game.

With so many options to choose from, ArcheAge affords players the unique opportunity to become completely immersed in their world. From character creation, to the economy, to the community, to the sandbox style world; the choices are endless.
Additional Information
Release Date
September 04, 2014
Screenshots
Free