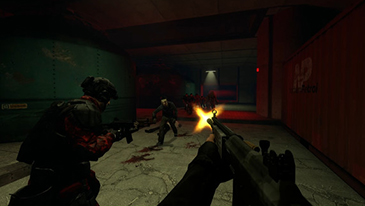 The undead prowl the maps in search of flesh in Codename CURE, a free to play MMOFPS with objective based missions set against the backdrop of a zombie apocalypse.

Taking a leaf from Team Fortress 2's book, Codename CURE gives players access to five different classes to play as, each with their own strengths and weakness against the zombie hordes. Players will mow down legions of the undead with weapons unique to each class in heart-pounding FPS combat.

Players will also be introduced to massive in-game maps in Codename CURE, forcing them to think tactically about how they will defend against the lurking zombies. Each map has its own objectives which must be completed if the team is going to survive to see the end of this nightmare.

Only the strong will survive and end the zombie outbreak in Codename CURE, and everyone has their own role to play.
Additional Information
Release Date
July 18, 2015
Screenshots
Free