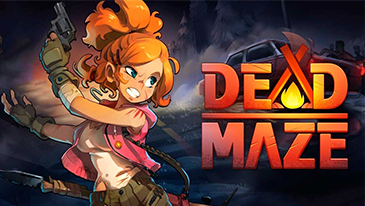 Dead Maze is a free-to-play 2D isometric MMO full of zombies. In order to survive the undead apocalypse, players will need to work together, gather resources, and craft supplies needed to keep themselves alive.

Unlike most zombie games, Dead maze requires players to restore civilization, starting with improving their own camps. Once a camp is established, players can build and furnish their own home, planting seeds, breeding animals, and more.

Of course, they will need to fight the undead. Luckily, there are over 500 weapons to do that with. They'll also need to be aware of their health and do their best to manage it.
Additional Information
Release Date
February 13, 2018
Screenshots
Free