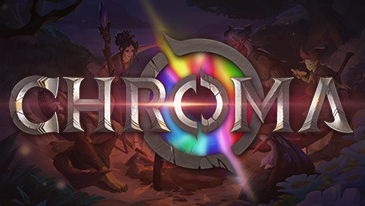 Competitive card game fans have a new, completely free option to add to their list. Chroma: Bloom and Blight, from Clarity Games is a lore-focused card game designed for both experienced and new CCG players.

The game offers players a sizeable collection of heroes to choose from before building their deck. Each of the heroes is tied to one of four factions – each represented by different colors, as are the rest of the cards. Since the game has a heavy focus on lore, that focus is worked into the gameplay system. Chroma matches are three-act stories, with progression in those acts introducing better ways for players to use their abilities. Of course, this requires players to mange everything properly in order to tell a successful story.

Unlike other card games, Chroma does not charge players for card packs. Every card and game mode are available to players the minute they download the game and the developers promise this will always be the case. Instead, Clarity Games has monitized the game using cosmetics. This includes card art, loading screens, taunts, and more. And, as with most card games, players can also purchase a premium battle pass – with every reward on the pass being cosmetic as well.
Additional Information
Title
Chroma: Bloom And Blight
Release Date
January 28, 2021
Screenshots
Free