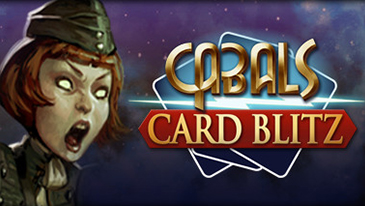 Cabals: Card Blitz is a free-to-play game developed by Kyy Games and published by BISBOG SA. The strategy card game offers players unique features in addition to the familiar CCG gameplay style. These include:

Cards are drawn automatically and randomly during battle
Players can battle against offline opponents
Players can choose their own path through a non-linear PvE map
Two different cards can be fused to produce an entirely new card

In addition to the above features, the game also offers a speed slider during battle, to allow the players to determine how fast or slow the game can be. With the slider set at Max, a game can take as little as 30 seconds to play.

Like other CCGs, Cabals offers single and multi-player modes, with the single player mode giving players the opportunity to earn daily rewards in the form of gold, new cards and gems. The PvP mode is designed to guarantee players opponents without waiting in queue by letting them play against those offline.

The game is available now on Steam — as well as mobile devices.
Additional Information
Release Date
February 08, 2017
Screenshots
Free