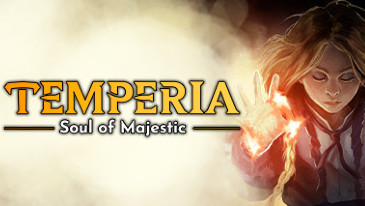 Fans of collectible card games, are you looking for something a bit different from the normal fare? Then a peek at Moonwolf Entertainment and A2 Softworks' Temperia: Soul of Majestic might be in order. The strategy card game uses an open-handed game style where all cards are face up and combines two decks into one. The decks are made up of 20 Creature and 20 Equipment cards.

The game is designed to focus on player skill rather than the luck of the draw and takes inspiration from chess where everything is on display. Good players will be able to use this to their advantage when determining strategies.

The game limits randomness and its impact on the game. Time and again, players will need to prove their skills in order to climb the leaderboard.
Additional Information
Title
Temperia: Soul of Majestic
Publisher
Leonardo Interactive
Developer
MoonWolf Entertainment, A2 Softworks
Release Date
July 26, 2022
Screenshots
Free