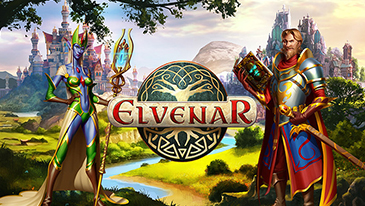 Elvenar is a free to play browser-based 2D Strategy MMO with traditional city building gameplay and RPG elements from InnoGames. This strategy game puts players in the realm of Elvenar in order to choose a civilization that they will then build into a thriving and mighty empire. Which civilization will you help raise to glory in Elvenar: the Humans or the Elves?

Elvenar features gameplay based on other traditional city building games, with focus honing in on adding buildings, exploring the in-game map, and tending to the needs of the population. Both the Humans and the Elves have their own unique city styles befitting their respective cultures.

Speaking of culture, Elvenar also boasts a Culture system that rewards players who take the time improve the happiness of the townspeople with innovative decorations around their city.

But there is more to Elvenar than simple city building and culture: combat is an integral part of the game as well. Players must raise an army to protect their fledgling town from attacks, and the turn-based combat system puts players in direct control of their forces instead of letting them auto-battle. You will decide whether or not your civilization succeeds or fails.

InnoGames offers constant updates and new content for Elvenar, meaning that the gameplay and aesthetics are always changing. The crisp artsyle also ensures that the game can be successfully run on almost any computer system.

Which side you choose in Elvenar will decide how your growing city will look and how it develops, so choose wisely.
Additional Information
Release Date
April 08, 2015
Screenshots
Free